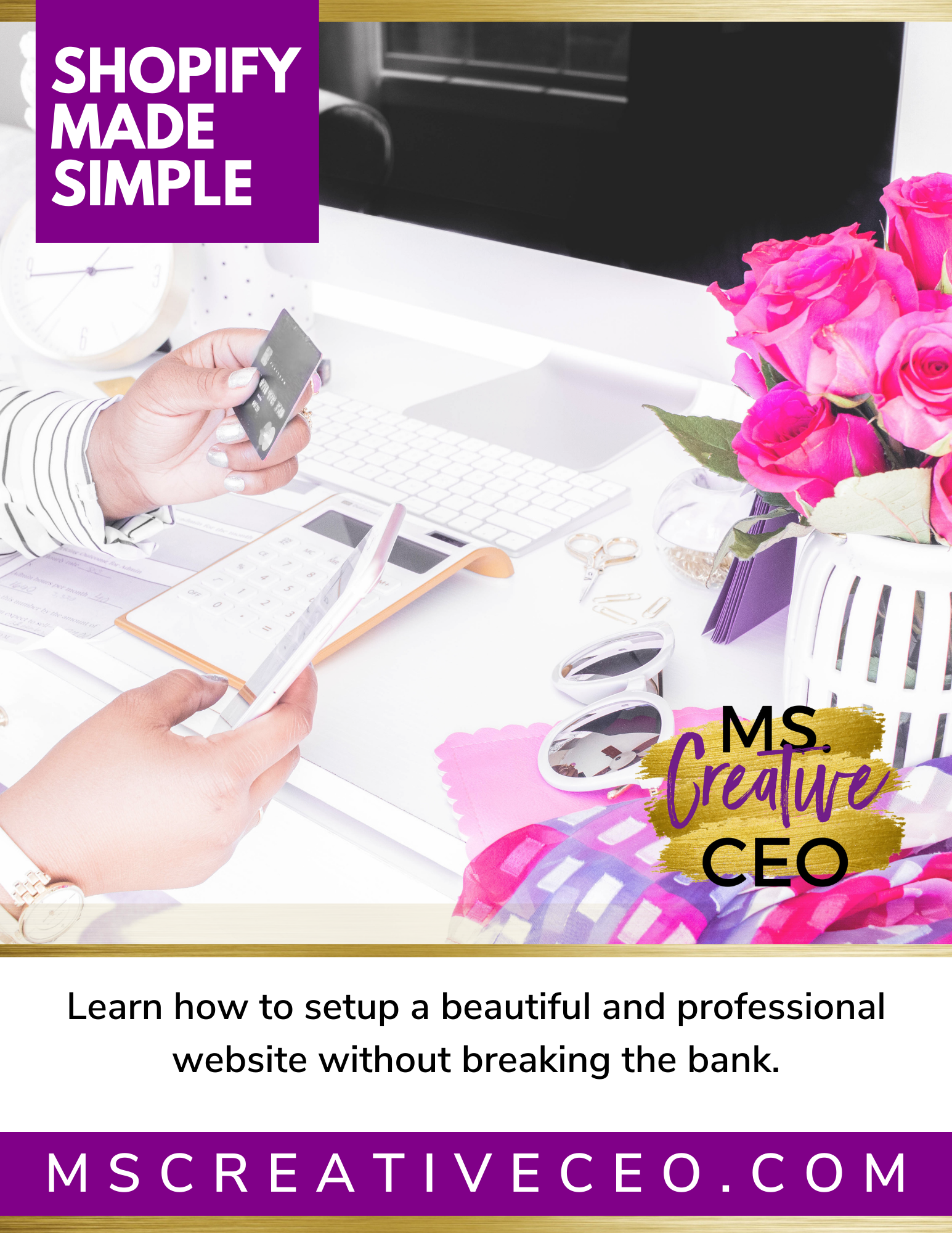 Setting up a great website is not as hard as you think!


Get your site ready to get the coins!
Shopify in my opinion, is the best platform for e-commerce today. It is a great place to start and it gives you the ability to grow with your business. There are so many options that you have access to that can make your website work hard for you and convert visitors into buyers.
This class is designed to get the new creative boss up and running or if you have a site up, help you optimize it. 
The customers experience when they hit your site determines how long they stay on the site and if they will come back. Make sure it's a good one!
During this LIVE class you will… 
get a general overview of the Shopify platform
learn BASIC site setup
learn how to setup an attractive home page
learn the anatomy of the product page and how it does the heavy lifting for you
learn how to connect the Flodesk email platform to Shopify so you can start building your VERY necessary email list
learn how to connect your payment gateways. The more options you have the better.
learn how to setup the navigation bar
learn how to add discount codes
learn how to set up shipping
get a BASIC overview of apps and themes
ALL SALES ARE FINAL. Please ask questions PRIOR to purchasing.
This purchase is tax deductible.
All images are ©Ms. Creative CEO, LLC