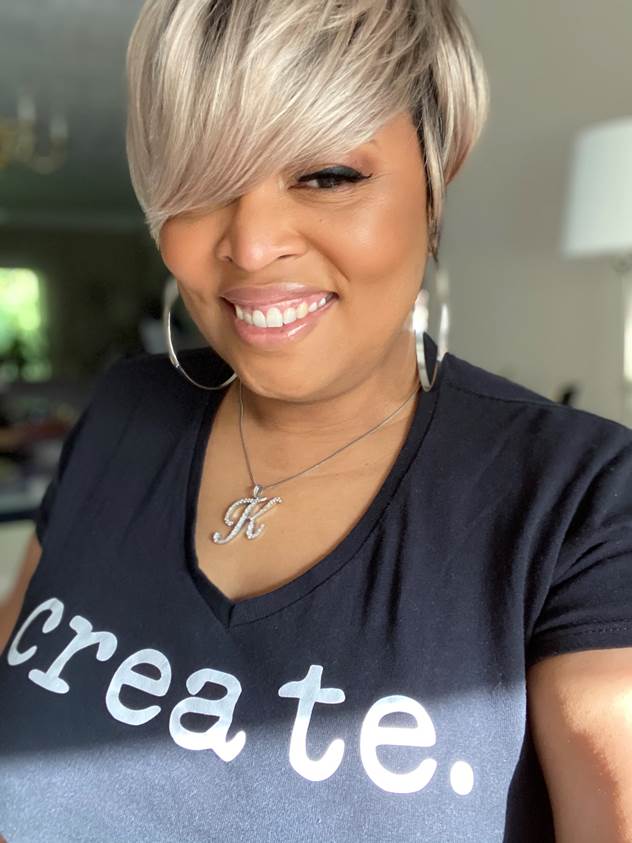 YOUR INSTRUCTOR
Karen H. Baxter, Ms. Creative CEO
After being exposed to so many women that craved guidance and direction in the business of crafting as well as motivation and encouragement to move ahead in life, I decided to take my passion for crafting and entrepreneurship and marry it to my purpose of empowering women to be their best selves. I teach creatives and aspiring entrepreneurs to hone their crafts and then apply business principles to grow thriving businesses and empower their lives using their creative gifts. I help you get your mindset out of the backroom and into the boardroom so you can take your business to the bank! 
Over the last 25+ years I've sold everything from lotions and potions, real estate, cars, insurance, financial services and handmade crafts just to name a few.  I was successful in all of them. Why? Because there are basic foundational principles that apply to any business in any industry. If you learn, understand and consistently apply them, you can be successful too.  
One of the MAJOR elements of being successful in business is mindset. It is arguably the MOST important element in any business. Without the proper mindset your business WILL NOT become the empire that you WANT it to be. In crafting this is even more important. Why?  Because you're an artist and you're sensitive about your 'ish! You must have your mind ALLLLL the way together to really make your creative business work. It is the foundation upon which all other things are built. 
The Maker to Mogul 4 Day Mindset Makeover Challenge is designed to help you get out of your own way and on to building a business that is bankable!  
During this challenge you will learn:
How to think like a Creative Boss.
How to price your goods + services for PROFIT.
To build the foundation of your business on solid ground.
And much more!
Come ready to learn, participate in the sessions and implement what you learn.  
Also, save yourself and don't be selfish. Share this course! If your friends and associates find out you knew about this event (which they will because you won't be able to stop talking about all that you are learning) and didn't tell them, they may start to question you and your friendship. So pay it forward and pass the link on and level up together.  
I am confident that if you take consistent action and implement the mindset exercises and strategies that you will learn during this challenge you will be successful.  
We are going to take your mindset out of the back room and into the boardroom so you can take your business to the bank!!! 
Available in days

days after you enroll

MAKER TO MOGUL MINDSET 4 DAY CHALLENGE REPLAY